Adaptive Management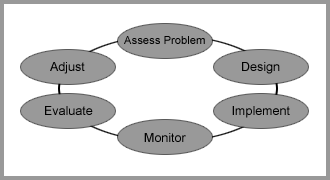 Continually improving management by learning from the outcomes of operational programs designed to experimentally compare selected policies or practices, by evaluating alternative hypotheses about the system being managed.
SHIRA went through 5 cycles of adaptive management development, with Phase 5 being the final outcome recommended for us into the future.
For the purpose of transparency, this part of the SHIRA website shows all the cycles of development.
AM Cycle 1
Baseline gravel rehabilitation performed on the lower Mokelumne River 1990-1998 by EBMUD.
Expert-based, ad hoc gravel placement.
As shown in the photo below, the fisheries biologist is directing the loader for every dump.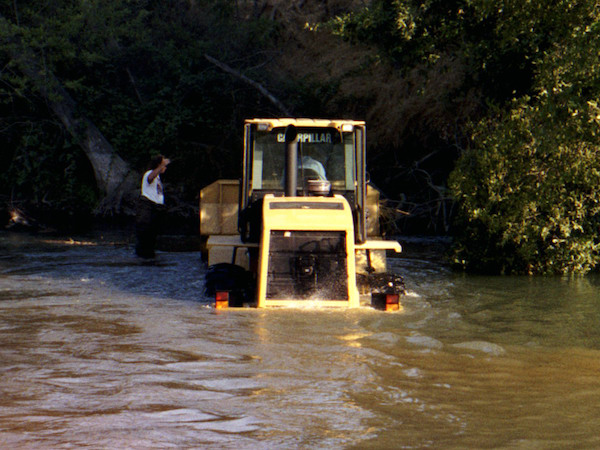 AM Cycle 2
Lower Mokelumne River 1999 & 2000 sites used "complex structure" design approach.
Lower Mokelumne River 1999 site design compared against 4 alternatives using physical habitat and sediment erosion criteria implemented in a 2D model.
AM Cycle 2 Conclusions:
a. An off-the-shelf 2D modeling package can effectively compare alternative scenarios and distinguish design features that enhance physical habitat from those that are counterproductive.
b. Ad hoc gravel replenishment yields highly patchy habitat conditions that are less gravel-efficient and more likely to erode than alternatives designed with the aid of the 2D model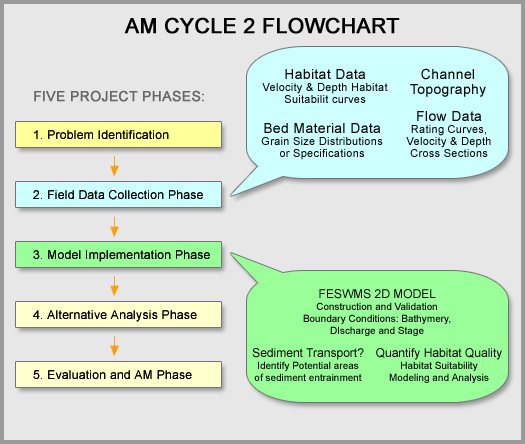 AM Cycle 3
Lower Mokelumne River 2001 site designed using an interdisciplinary rehabilitation design framework drawing from geomorphology, aquatic biology, civil engineering, and physics.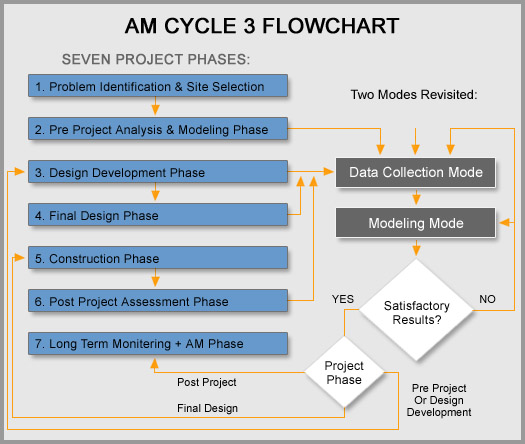 AM Cycle 4
Lower Mokelumne River 2002 site designed with improved SHIRA framework as shown below.
Improvements were made to individual phases.
A geomorphic analysis mode was added.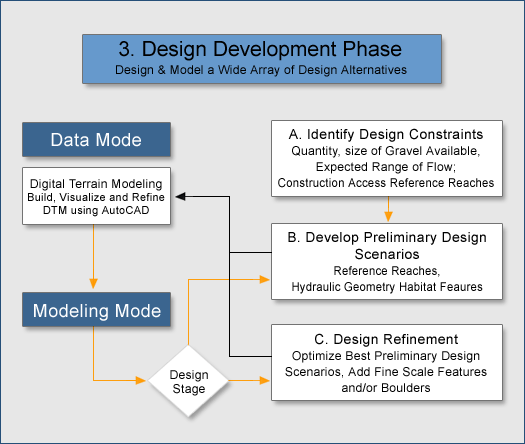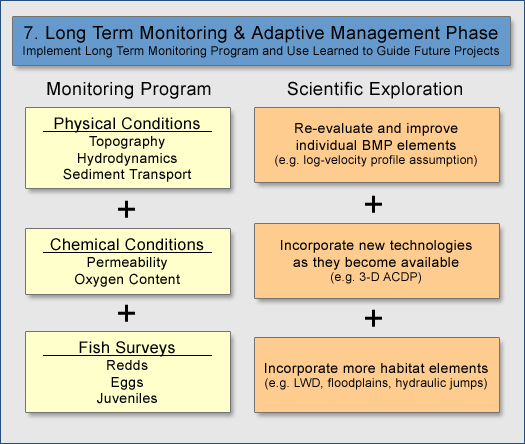 AM Phase 5
This is the final structure of SHIRA that was developed.
After this was in place, many subsequent scientific, engineering, and technological development were achieved within SHIRA, but he structure of SHIRA itself no longer needed to be amended.
We could not think of any more significant improvements that could be done for what SHIRA was aiming to accomplish.
The final outcome is explained in detail in the SHIRA Framework part of this website.